HOME
Contact
Links
Sources
Logbook

AIRCREW
Troup
Naylor
Herrick
Hewson

TACTICS
Training
Blenheim
Weapons
Formations
Tasks

MISSIONS
Scharnhorst
St Nazaire
Brest
Schiff 24
UJ 126
Condorcet

In April 1941, the German Battle Cruisers Scharnhorst and Gneisenau had taken refuge in Brest harbour for refit and repair. They posed a serious threat to all Allied shipping in the North Atlantic. It was vital that their presence was monitored daily for any signs of them putting to sea and disappearing into the vast expanses of the Atlantic.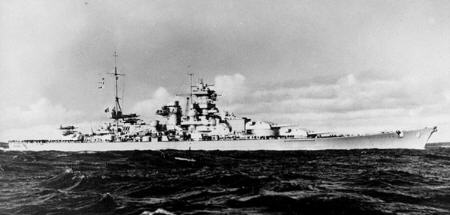 On the morning of 9 April, a report had been received of a large but unidentified warship at sea in the Bay of Biscay. RAF Coastal Command needed urgent confirmation of whether the Scharnhorst and Gneisenau were still in harbour. The reconnaisance spitfires of the Photographic Reconnaisance Unit had been unable to photograph the harbour that day, so a Blenheim from 53 Sqn was sent on an armed recce, flown by CEGH and his crew.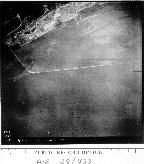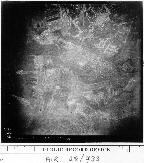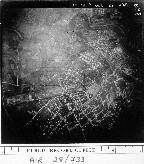 Photographs taken by CEGH during recce run over Scharnhorst and Gneisenau (National Archives)
(Click to enlarge)
Flying at 8,000 feet and 220 knots over the most heavily defended installation in Europe was a mission that did not carry much chance of survival. However, by skillfully descending out of the cloudbase just as he approached the target, Charles managed to make a pass over the harbour from southwest to northeast, taking photos which showed the Scharnhorst against the quayside and the Gneisenau in dry dock (top right and lower photos above - click to enlarge). For good measure, he then circled to the west and ran in again heading east whilst his Observer, Geoffrey Troup, released their two 500lb bombs as the Scharnhorst came into the bombsite.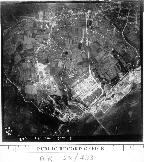 (Click to enlarge)
Their bomb release photo shows the two 500lb 'magnums' on the way down, overhead the French Naval Academy naval and falling directly at the anchored Scharnhorst.
Assessed by Photgrahic Interpreters to be ' a likely hit', the Scharnhorst logbook reveals that both bombs narrowly missed the ship, one hitting the adjacent mole.