HOME
Contact
Links
Sources
Logbook

AIRCREW
Troup
Naylor
Herrick
Hewson

TACTICS
Training
Blenheim
Weapons
Formations
Tasks

MISSIONS
Scharnhorst
St Nazaire
Brest
Schiff 24
UJ 126
Condorcet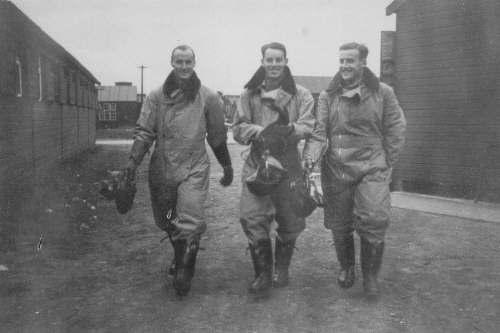 Geoffrey Troup (left of picture).
Possibly taken at St Eval, with two unidentified colleagues
Pilot Officer Geoffrey Troup flew as the Observer in CEGH's crew.
Geoffrey's twin brother Colin served in the RAF as an Engineering officer, and in 1941 was based at RAF Takoradi on the west coast of Africa at the start of the supply line set up to to ferry aircraft across to Egypt. Colin survived the war and passed away in January 2006.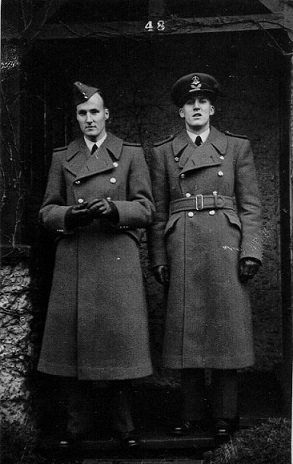 Geoffrey (Left) and Colin Troup outside their parent's house in Purley, Autumn 1940, shortly before Colin was posted to RAF Takoradi